About Us
Snow Angel Films
Snow Angel Films is an independent film production company based in Winnipeg, Canada, which was established in 2010 by sisters Saira Rahman and Nilufer Rahman.
Although Snow Angel was founded primarily to support it's first feature documentary film, Arctic Mosque, it also produces short form, narrative and documentary video and film projects, and photography.
As part of its services, Snow Angel Films produces promotional videos and commercials for businesses and non-profits, music videos, and wedding videos.
Our Mission Statement
Snow Angel Films allows us an independent, professional platform from which to tell stories through film, video, and photography. We strive to create work that is intelligent, thought provoking, inspiring, meaningful, and fun.
Our Goals
Our productions will reflect our unique identity of being Canadian women of Muslim and Bengali background, and our life experiences and perspectives.
We want our films to offer an opportunity to engage in social issues affecting our community and world. And, we want our audience to feel that they have invested their time well and have experienced something new and refreshing when watching our films.
The Snow Angel Team
In 2010, sisters Nilufer and Saira founded Snow Angel Films to produce their first feature documentary Arctic Mosque, which tells the story of the most northerly mosque in the Western Hemisphere and its historic 4000 km journey by road and river from Winnipeg to the small Arctic town of Inuvik.
Nilufer
Nilufer works as a photographer, videographer, writer, director, and producer. Her first short film called Foreign Film, a comedy about misunderstandings that emerge amongst a group of culturally diverse moviegoers, was completed as part of the Digital Film Production program at Langara College in Vancouver. It was accepted into five film festivals in Canada and the US.
Nilufer won the People's Choice Award in 2007 and First Prize in 2008 for her photography at MuslimFest, an annual art exhibition in Toronto. During the summer of 2007, she interned on the set of CBC's hit television sitcom, Little Mosque on the Prairie. Nilufer has a Master's degree in History from the University of Manitoba, and a Diploma in Photography from Prairie View School of Photography in Winnipeg.
Contact Nilufer:
nilufer@snowangelfilms.com
Saira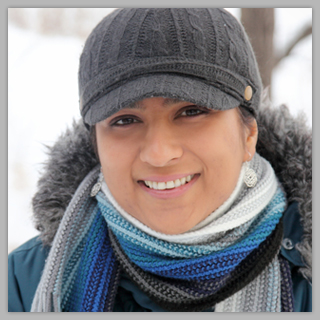 Saira was a teacher and principal before pursuing filmmaking. She graduated from the University of Manitoba with a Bachelor's and Master's degree in Education. In 2003, she was invited by producer friends, Michael Milo and Flordeliza Dayrit of Milo Productions, to research and write a 3-part documentary series about Muslim Canadians called A New Life in a New Land, which aired across Canada.
Saira completed the Digital Film Production program at Langara College in Vancouver, British Columbia in 2009. Grad Day, her graduation short film, was accepted by several festivals in Canada, the UK, and India. Saira received a "Rising Star" award at the Canada International Film Festival in Vancouver in January 2011.
Contact Saira:
saira@snowangelfilms.com